Rachel Pietraszek
---
April 1, 2020
Animal Crossing and Running
As the title indicates, right now this is really all I'm doing. The 10K my husband and I were running in May was cancelled, but is still proceeding "virtually", so I'm still planning to run it.
Last week I ran my fastest 10K so far.
I only had to stop to drink water once, too. And I watched Top Gun during, which I had never seen and is AMAZING.
But I didn't post it right away because as soon as I was done (and showered), I went right back to playing Animal Crossing. I am keeping all my AC posts segregated to their own twitter account but here's just one - in this game, even if you have an Amiibo card it's not a guarantee that the villager will move in to your town .
My favourite villager that I have a card for is Erik.
It took me three tries, but he finally decided to move to my Island this morning. I am feeling REAL FEELINGS OF HAPPINESS.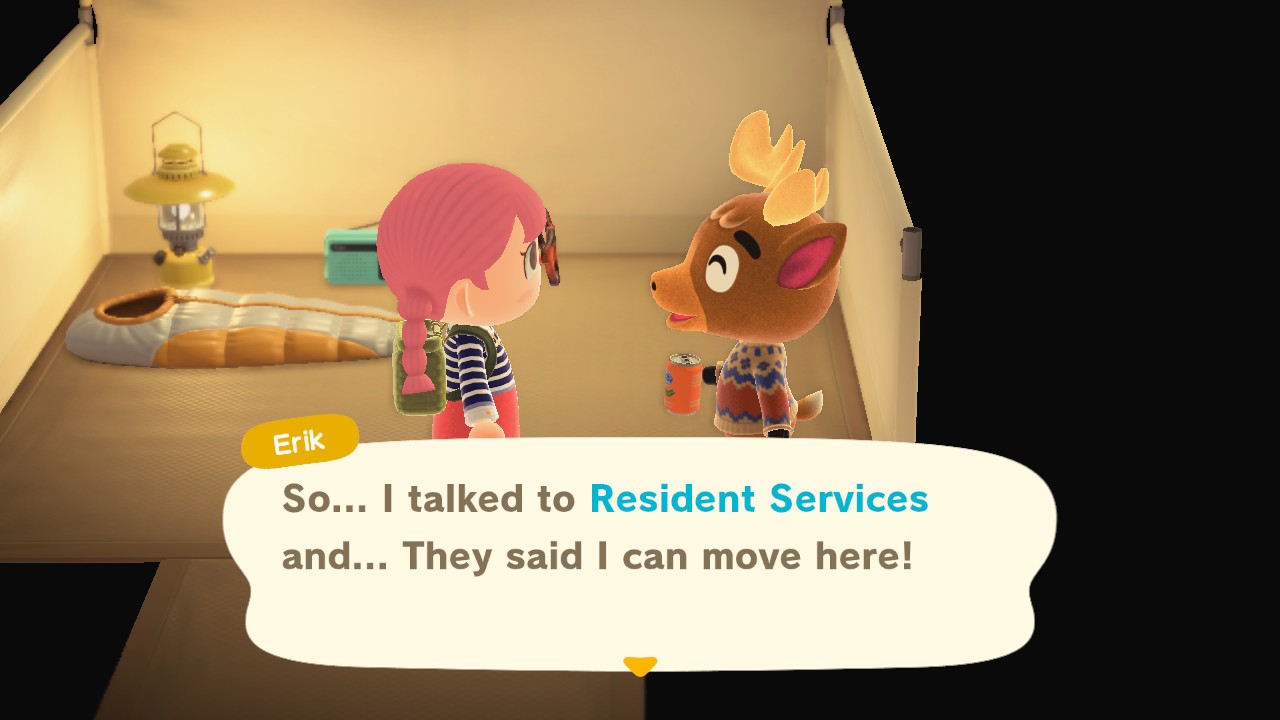 March 18, 2020
New Horizons: Departure Date Approaching
Basically all I care about on the internet right now is the impeding release date of the new Animal Crossing. (Two more days!) It's keeping me from being sad that the 10K i have been training for is very likely going to be cancelled. It's also keeping me away from the news generally.
So here is some adorable Animal Crossing fan art that I saw on reddit and really really loved. It's by u/crysmontas.
I've hesitated to post anything about the virus at all. Despite feeling quite a bit of anxiety, I know I am very fortunate. I am very lucky to have a job that allows me to work full time from home, and very lucky too that I actually enjoy staying home, so my life has not been impacted too much by the pandemic. The minor inconvenience about the run, and the anxiety about the virus generally, are small burdens.
Chins up, everyone; keep that six foot distance, flatten the curve.
March 6, 2020
A League of Their Own
I ran my fastest 10K since we got the Runn sensor today, and I did so while watching a League of Their Own for the first time. And I would just like to say, there is no crying in baseball!!
Also I love Geena Davis.
March 3, 2020
My Treadmill Sensor Is Back Online
And today I ran my fastest 5KM ever!
I've normally only been posting my 10KM runs, but last week the treadmill sensor was still down, so I just ran for 80 mins.
I'm pretty proud of this 5K, I have to say!
February 22, 2020
Forgot to post this yesterday
Forgot to post this yesterday
Our treadmill sensor was down, so I went back to logging my run on my watch only. On my watch I am fast like Sonic.
actually approximately 10k
February 21, 2020
Getting Rid of Netflix
I'm getting rid of Netflix, so I'm trying to get through all of the content I want to watch by mid-March, when my subscription expires. I just watched #Cats __the__Mewvie and how did I NOT KNOW about Princess Cheeto?! The cat is adorable (all the cats are adorable honestly) but these photos are AMAZING, I'm obsessed. Princess Cheeto is art.
February 14, 2020
Botnet, the Social Media App Where you are the Only Human
According to the makers of the app, when you post, all the comments are made by bots trained on thousands of "real conversations." For a dollar each, you can buy bots that will troll you or make dad jokes. It's deeply refreshing in some ways. All the minutiae that I post about is treated like the most fascinating and mind blowing content to this army of bots. I love being popular."
(Automation Puts Reply Guys Out of Work in Fake Social Media App Botnet via Vice)
February 14, 2020
Done better, done worse - happy Valentine's
February 7, 2020
Database of old book illustrations
(The Lass That Loved a Sailor)
Oldbookillustrations.com is a library of thousands of old book illustrations, with searchable name, artist, source, date, which book it was in, etc. (via kottke.org)
February 6, 2020
First Run of 35
I guess this is my running blog now? I don't know but this is happening.
It was my birthday on Tuesday, so this is my first run as a 35-year-old. It's not my regular day either, I had to bump it up by a day because I'm busy tomorrow.
So here we are, and I found this run IMPOSSIBLY difficult. I have been pushing my pace quite a lot, trying to improve my speed. As you can see I'm a full six minutes faster than last week. But as you can also see I had to stop twice (total run time) to get my breath and re-hydrate, so I was pushing the pace too hard, I think. I'll need to start ramping my time up more slowly.
So yeah, that's my 10K this week. And maybe I'll find some things to post that aren't about running soon.
---