Rachel Pietraszek
---
June 22, 2020
He Came From Japan
June 19, 2020
trying a Beef Fizz
trying a Beef Fizz
Click the image for a video of me trying the classic mocktail, the "Beef Fizz". Recipe from this tweet.
My husband tried it too and said it "Would be better with less beef".
June 18, 2020
Listening to Black Voices
Listening to Black Voices Amid Murder, Violence, Protest, and Pandemic via https://kottke.org/
June 9, 2020
Small gifts - Big joy
April 27, 2020
How good can chicken be
April 24, 2020
Almost at the Goal
My 10K is now May 1st. Since it's a virtual run and I can run any day in May I figured I'd get it over with quickly.
Last week I did 10K (by my Apple Watch) in 63 mins, and I am hoping to get it to an hour by Friday. Or get the treadmill sensor working again and then forget about my time. ¯\(ツ)/¯
Very little is happening other than running and working from home. I'm hardly even reading the internet 'cause of Animal Crossing.
I'll post my runtime here on May 1st, so watch this space!
April 15, 2020
Quarnatine Fashion
This morning I am wearing a lovely Frank and Oak sweater in light peach, which I purchased just before the self isolation and never got to wear, paired with a pair of blue LuluLemon leggings that have a stain on the knee, and a burgundy Walmart hoodie overtop.
On Friday I went for my run, but my Runn sensor continues not to work so I was just using my Apple watch. I ran for an hour and ten minutes and my watch said that was just over 10K. I know it's a lie, but it made me feel good anyway.
At work we started watching Listen to your Heart yesterday, which is the new Bachelor property that also incorporates singing for some reason. We had all decided we were NOT going to watch it, after struggling through the last season of the Bachelor, but of course quarantine times are not regular times. Anyway it's terrible, it's a Bachelor show where they sing at each other all the time so obviously it's terrible. It's only six episodes so I'm definitely going to finish it.
I've also just finished watching all of the original Party of Five and MAN it's a fucking SLOG. The sixth season is absolute garbage. Charlie and Kirsten are married, why did they ever break up in the first place. Bailey gets into an ivy league business school somehow despite having dropped out of college, struggling to keep his restaurant afloat, and basically rape-dating every single woman he ever goes out with. And what was with the unceremonious removal of Sarah from the show? Julia continues to treat every man terribly but somehow fails up just like all of them. And Claudia is off to Julliard but I do not care because she was often the worst Salinger of them all. They were all terrible the whole show, much like when I finally watched all of Sex and the City. I've come to the concluison that the late 90s/early 2000s were just full of TERRIBLE people being on TV, and not in the fun way like It's Always Sunny.
Anyway, there are a bunch of disconnected quarantine thoughts for your Wednesday.
April 12, 2020
Comfort Food
April 1, 2020
Animal Crossing and Running
As the title indicates, right now this is really all I'm doing. The 10K my husband and I were running in May was cancelled, but is still proceeding "virtually", so I'm still planning to run it.
Last week I ran my fastest 10K so far.
I only had to stop to drink water once, too. And I watched Top Gun during, which I had never seen and is AMAZING.
But I didn't post it right away because as soon as I was done (and showered), I went right back to playing Animal Crossing. I am keeping all my AC posts segregated to their own twitter account but here's just one - in this game, even if you have an Amiibo card it's not a guarantee that the villager will move in to your town .
My favourite villager that I have a card for is Erik.
It took me three tries, but he finally decided to move to my Island this morning. I am feeling REAL FEELINGS OF HAPPINESS.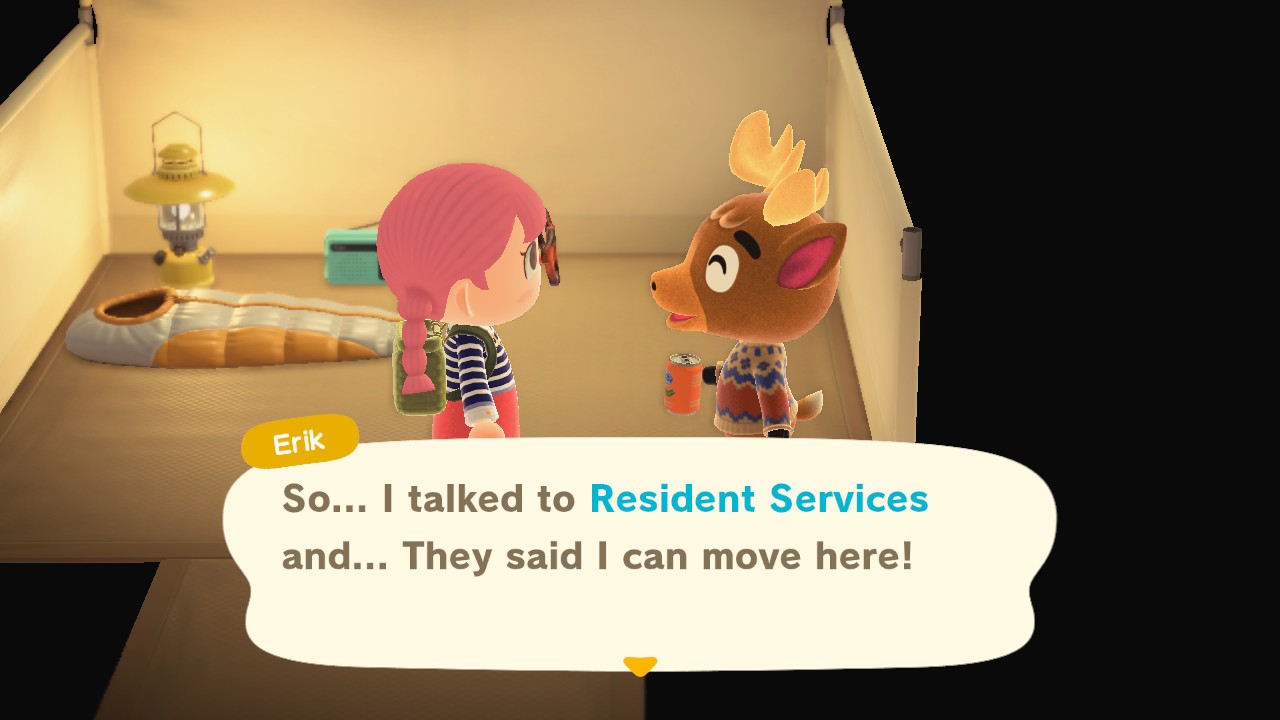 March 18, 2020
New Horizons: Departure Date Approaching
Basically all I care about on the internet right now is the impeding release date of the new Animal Crossing. (Two more days!) It's keeping me from being sad that the 10K i have been training for is very likely going to be cancelled. It's also keeping me away from the news generally.
So here is some adorable Animal Crossing fan art that I saw on reddit and really really loved. It's by u/crysmontas.
I've hesitated to post anything about the virus at all. Despite feeling quite a bit of anxiety, I know I am very fortunate. I am very lucky to have a job that allows me to work full time from home, and very lucky too that I actually enjoy staying home, so my life has not been impacted too much by the pandemic. The minor inconvenience about the run, and the anxiety about the virus generally, are small burdens.
Chins up, everyone; keep that six foot distance, flatten the curve.
---